Frostfell has begun! Play until Thursday, January 3, 2019, at 7 AM PT and join Elves and Goblins to celebrate this special time of the year with festivities, decorations, and more! Step through the Magic Closet and enter the Frostfell Wonderland Village, a magical place of ice and adventure! Visit the Frostfell Workshop to see what have the Frostfell elves prepared for you and keep your eyes open for wandering gifts!
Additionally, in this year event, you will get to meet Santa Glug! He's a goblin with a very bad Santa disguise with 15 tradeable gifts to share with all Norrathians! Make sure you visit him each day to get a gift! Also, this Frostfell, you will have the chance to craft new items! New crafting books like Frostfell Feasts and Decorative Crafts XI, as well as new house items, clothing, and equipment, are waiting for you!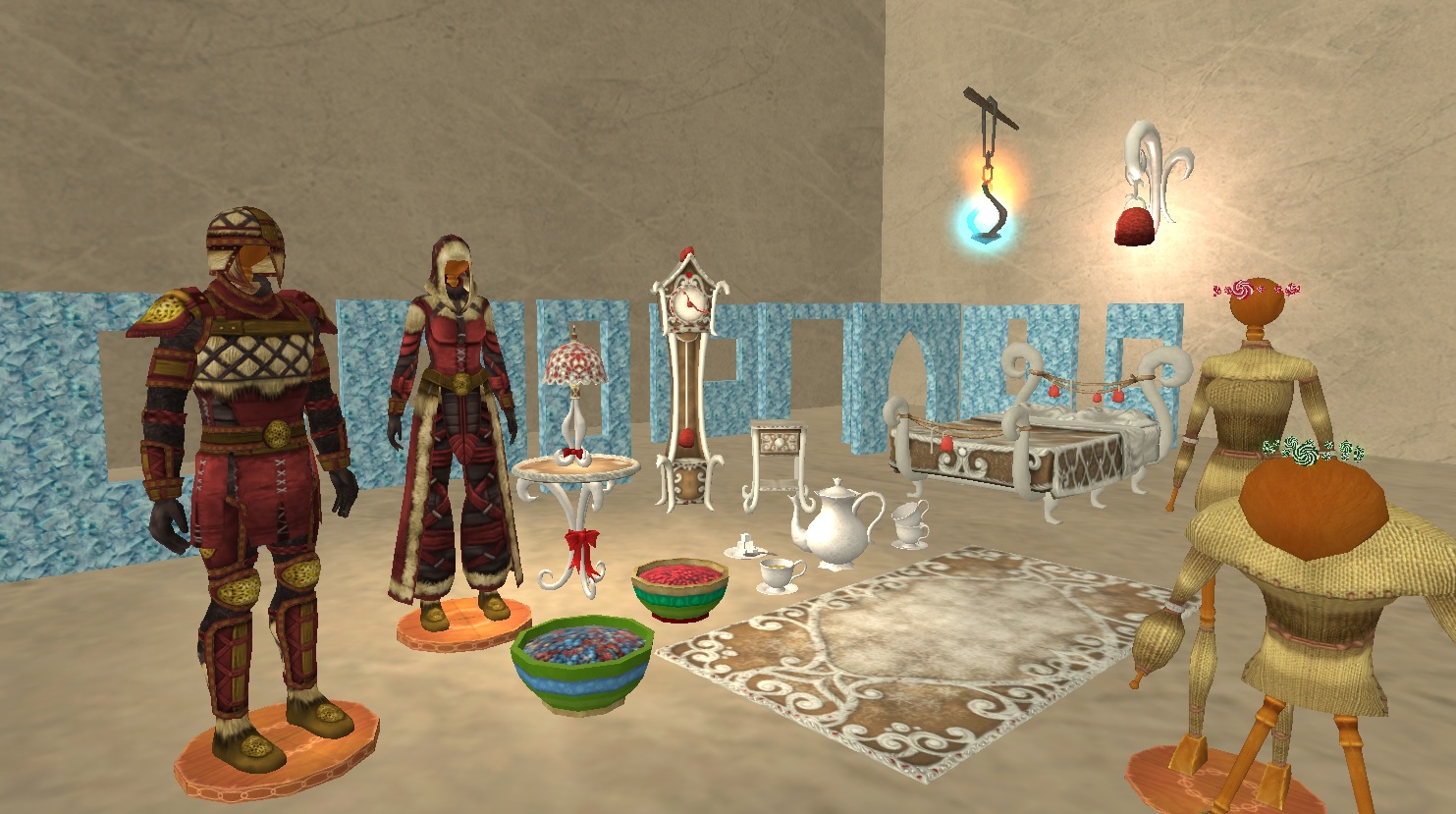 What is more, you can pay a visit to Gerbi Frostfoot, the merchant in the Frostfell Wonderland Village and see what he has for sale! Five new items, including a mount, are available to all players! Also, there are also 26 new weapons and equipment items available for players level 90+, and 42 new weapons and equipment items available for players level 100+.
Finally, Santa Glug's Curious Clerk is on the hunt for Chocolate Coins! Buy some Frostfell-themed Marketplace items and earn those Coins to exchange them for even more holiday goodies! Players on Fallen Gate will be able to fully join the festivities with some exceptions due to zone limitations. Get ready for some holiday fun!
For more information, please visit the Official page