The Battle at the Binary Stars is the first Featured Task Force Operation in Star Trek Online. It's about one of the most important historic battles between the Federation and the Klingon Empire. Also, it's taught in Starfleet Academy to better understand 23rd-century battle tactics. Five Alliance captains take on the role of Federations starships in a new holodeck simulation crafted specifically for the Alliance's mutual understanding and betterment.
For the duration of the simulation, your ship will take the appearance of a starship from the Discovery era. However, your powers, bridge officers, and trays will remain the same. Can your tactics turn the tide of battle? The event will last 3 weeks and all players of 10+ level can join and earn a TFO Commendation once every 20 hours.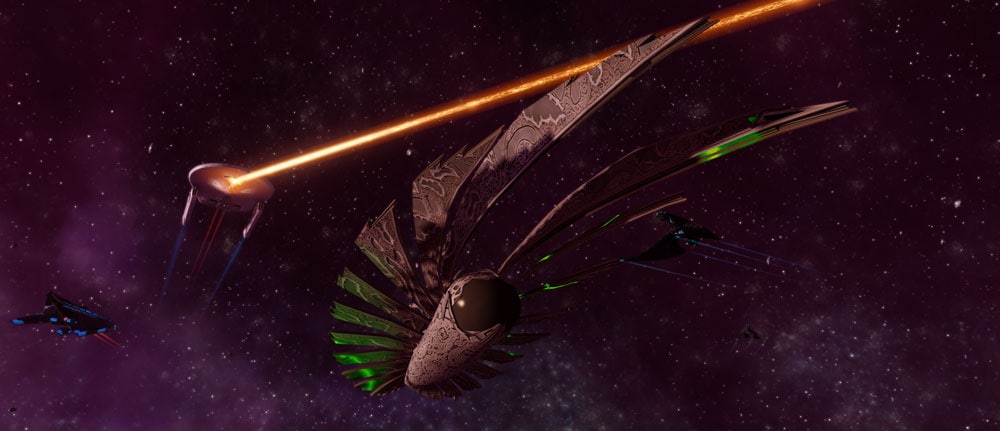 If you manage to complete the TFO in 14 different days, you can get the Beacon of Kahless, besides marks and dilithium. Additionally, you can earn three Featured TFO Reward Boxes which will give you the choice between an Enhanced Universal Tech Upgrade or a Captain Specialization Point Box. Also, you will be able to unlock an extra project for a single TFO Commendation, dilithium ore, fleet marks, and a mark choice package.
With the Beacon of Kahless, captains can summon their own personal Beacon. When this happens, the Beacon will give out a light that will blind your enemies. What is more, a group of Klingon ships will warp to the system to aid you! As the light fades enemies will reset their threat assessment. Once you unlock the Beacon, every character in your account can use it.
Prepare yourselves for a challenging fight! For more information, you can visit the Official page