The Witches Festival is back! Take part and get ready for bonus XP and amazing rewards!
The event starts Thursday, October 18 at 10:00AM EDT and ends Thursday, November 1, 10:00AM EDT. This is your chance to turn into a creepy undead monster, earn a 100% XP buff and collect some Festival-themed items. Also, you will be introduced to the brand-new Dremora Plunder Skulls, containing a never-before-seen Motif!
In order to join the Festival, you firstly need to go to the Holiday section of the Crown Store and acquire the "Crow Caller" item. Then, complete the "The Witchmother's Bargain" quest and get the "Witchmother's Whistle" memento. Note that if you have completed this quest on previous events you don't have to do it again.The whistle will be in your Collections menu. Use that whistle and summon the "Witchmother's Cauldron" which will give you and your party a 2-hour 100% XP buff! Additionally, you can use the Cauldron to temporarily transform yourself into an Undead!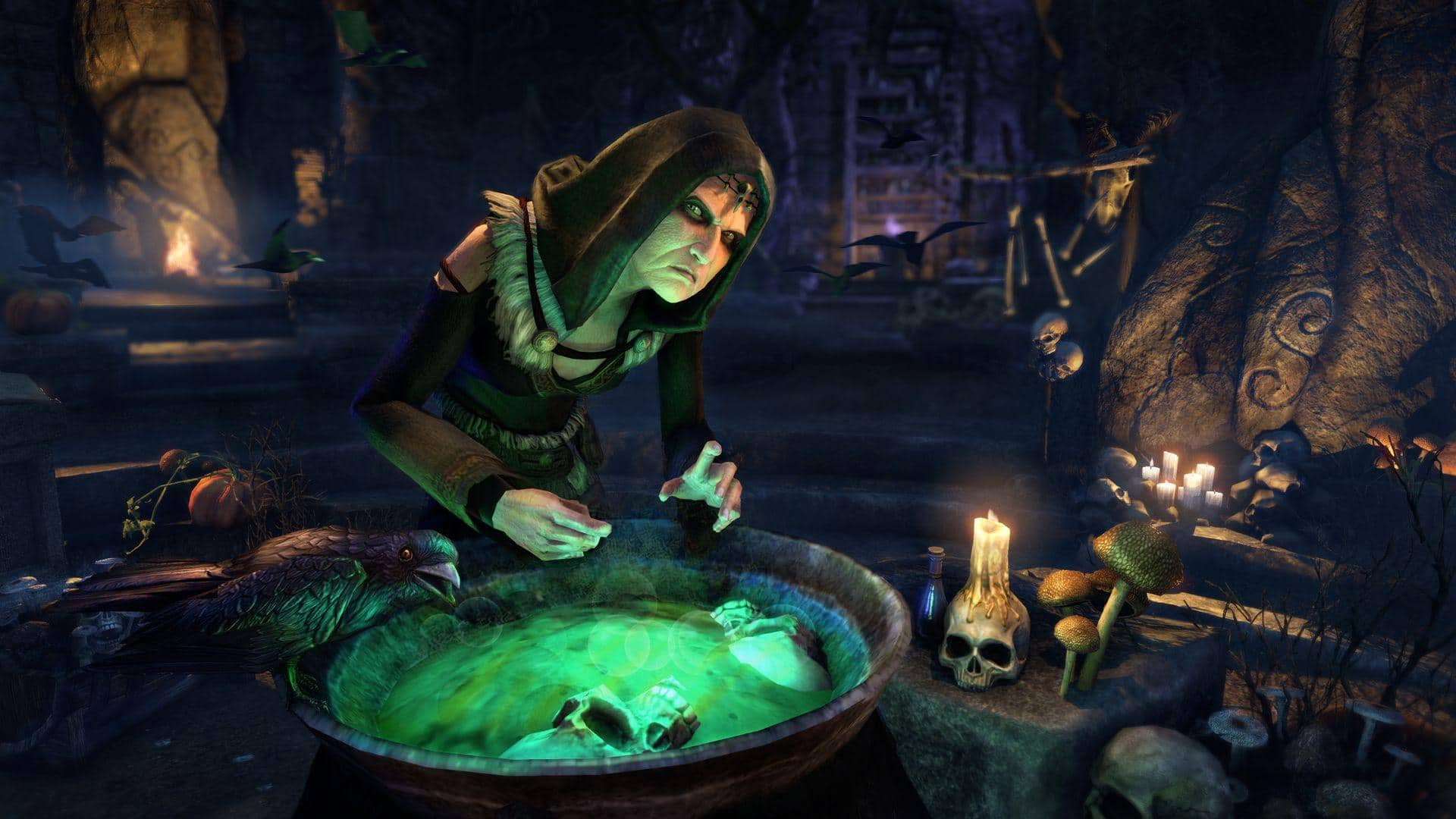 As mentioned before, joining the event will allow you to earn some great Festival-themed items. Also, all Bosses will drop Plunder Skull containers. These contain a host of items like Hollowjack Motif Pages or Books, Witches Festival-themed recipes, Bewitching Alchemy reagents and more! And as an extra, pieces of the new Apple-Bobbing Cauldron memento; combine all seven of them and get a runebox that contains this unique holiday-themed memento!
In addition to regular Plunder Skulls, participants can get the brand-new Dremora Plunder Skulls! These will be earned as the first Plunder Skull drop you receive for each type of boss each day and contain all items found in a regular Skull, plus a new Dremora Motif page based on the type of boss you defeated. For example, Dark Anchor and Geyser Bosses drop Dremora Motif pages for Daggers and Gloves. Also, Final Trial Bosses drop Dremora Motif pages for Swords and Chests.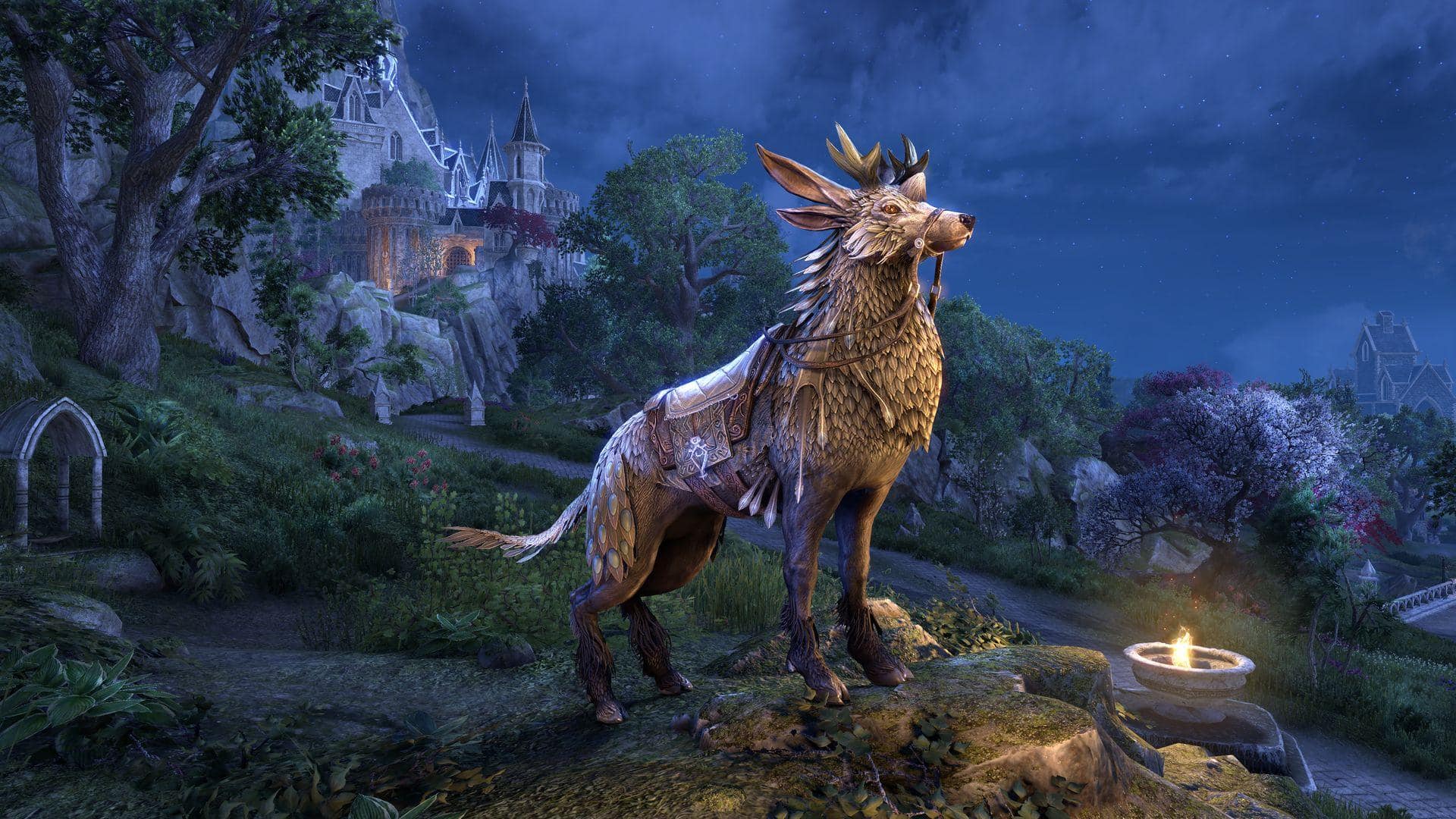 Furthermore, the Witches Festival is your opportunity to acquire Event Tickets! Each day you can get one, at the same time you get your Dremora Plunder Skull. Gather 10 tickets and take them to The Impresario to purchase your first Indrik Feather. He is located in Daggerfall, Davon's Watch and Vulkhel Guard. Every ten Tickets will give you a new Feather and when you have all four of them, you will be able to summon the new Nascent Indrik Mount!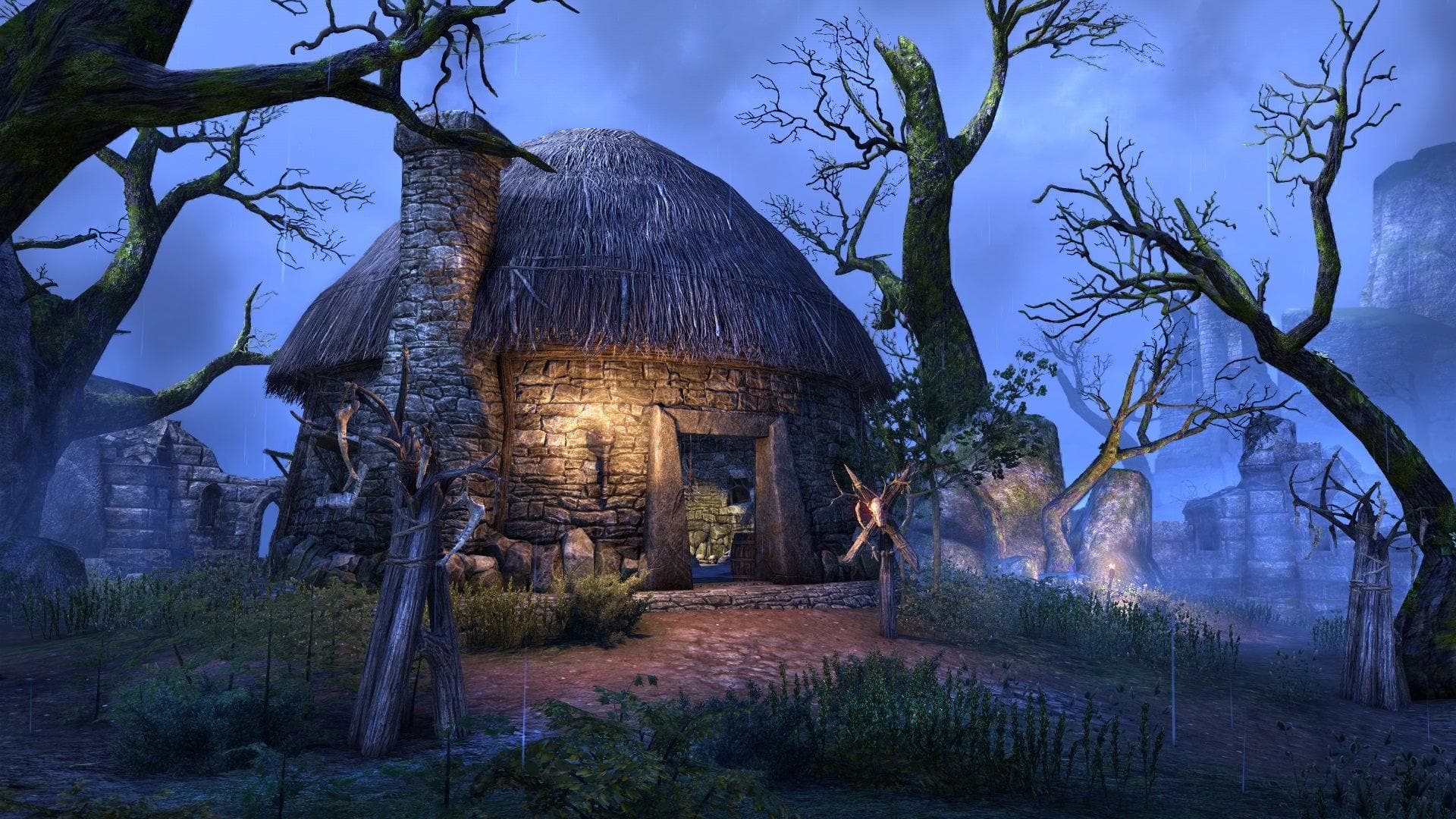 Finally, in the Crown Store you can find some returning ghastly items like the Death Mask Sabre Cat mount and the Sinister Hollowjack Items furnishing pack. Also, you can purchase an exclusive to the event Home, the Exorcised Coven Cottage with Crowns or Gold. To use Gold, you must have the "An Unsparing Harvest" achievement. This home is ONLY available during the Witches Event period, so don't miss out!
Get ready for an exciting and spooky Festival! For more information, you can visit the Official Page