Brave Captains, from July 26 up until August 16, Star Trek Online will be running an special promotion that will give an extra bonus with every Research and Development Pack that you open!
So, when you purchase a Research and Development Pack from the C-Store and open it, you will receive either 10 Lobi Crystals or a Special Requisition Choice Pack – Tier 6 Promotional Ship Choice Pack, plus the Research and Development Pack. And if you chose to open the Special Choice Pack you can pick one of the Krenim Annorax Science Dreadnought, Elachi Sheshar
Intel Dreadnought Cruiser, Elachi Sheshar Command Dreadnought Cruiser, Jem'Hadar Strike Ship, Jem'Hadar Recon Ship, 23rd Century Tier 6 Ships or the Hur'q Vedcrid Hive Dreadnought Carrier Tier 6 ship!
Some additional information about the Research and Development Packs; with numerous Crafting Materials (ranging in rarity from Common to Very Rare), R&D Components and a huge range of R&D Catalysts, these packs will surely give you a head start in crafting, especially now with the latest Crafting System update!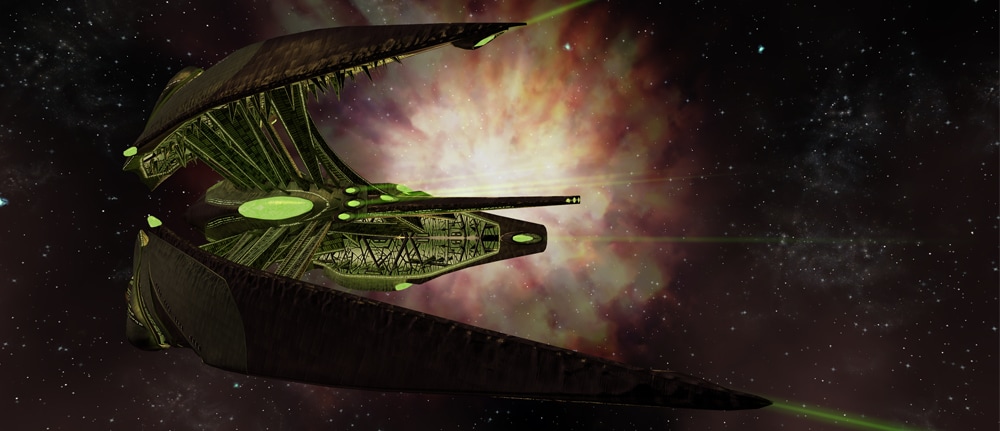 The Hur'q Vedcrid Hive Dreadnought Carrier serve as mobile hives carrying multiple generations of Hur'q progeny and their Drantzuli attendants. Although primarily built to harvest the necessary resources that will sustain the Hur'q, they can defend themselves with surprising efficiency and be a worthy adversary for other species' warships. They are outfitted with Automated Defense Screens which, although somehow unreliable as a primary form of defense, can greatly improve their survivability when properly used. Additionally, they are equipped with a Commander Engineering/Command specialist seat which, when occupied by a Bridge Officer, can inspire all vessels around them; when the inspiration meter is full, they can use one of three powerful abilities that can turn the tide of battle!
For more information on the Hur'q Vedcrid Hive Dreadnought Carrier and details about this promotion, please visit the Official page